Swap 'til Ya Drop at the Kern County Swap Meet in Bakersfield
You can do the two things everybody loves to do…go outside and go shopping when you visit Orange Grove RV Park in Bakersfield.
The Kern County Swap Meet is open year round! It has more than 600 vendor spaces at the Kern County Fairgrounds every Tuesday, Saturday, and Sunday from 5:30am – 3:00pm. Friday nights too from 1:00pm – 9:30pm.
If you like poking around and looking at a vast variety of bargains and treasures, you'll LOVE the Kern County Swap Meet. With food, entertainment, and all kinds of things like home furnishings, clothing, memorabilia, jewelry, toys, collectibles, silk plants, perfumes and cosmetics, snack bars, books, Native American treasures, southwest décor, tools and ever so much more, it's a day full of fun for the whole family.
The Kern County Fairgrounds is just off Hwy 58 on Union Avenue. It's nearby! Need more info? Call the Fairgrounds at (661) 397-1504.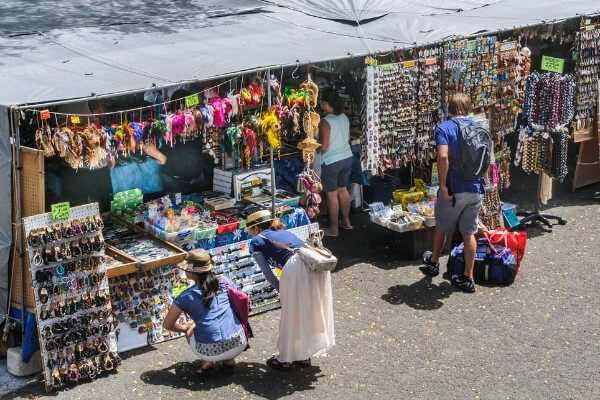 Plan Ahead for More Big Fun at the Fairgrounds
Reserve your stay at Orange Grove RV Park so you can participate in the most unusual food experience ever….
Save the dates: Sept 22 – October 3, 2021 for The Kern County DRIVE-THRU FOOD FAIR
Even if the Kern County Fair gets cancelled, the Drive-Thru Food Fair will go on! Two drive-up lanes will be available to order all your favorite festival foods, like corn dogs, BBQ pork ribs, gyros, lobster rolls, giant curly fries, caramel apples, funnel cakes, cinnamon rolls, churros, horchata, strawberry lemonade, and lots more in the P Street Parking Lot of the Kern County Fair & Event Center. See ya there!
Enjoy the blue skies and citrus groves of beautiful Southern California at Orange Grove RV Park. It's a vacation Paradise.
PS: We honor Good Sam, AAA, AARP, Military, and Senior Discounts on Regular Overnight Stays