Spring Break with Orange Trees
Has all this quarantine stuff got you down to your last frayed nerve? Good news! Help is right here in Bakersfield at Orange Grove RV Park!
Get Out of the House – Treat Yourself to a Spring Break – You Deserve It!
Pack your bags and load the family in the RV. Doggie too. We have everything you need to put a smile on your face and soothe your soul.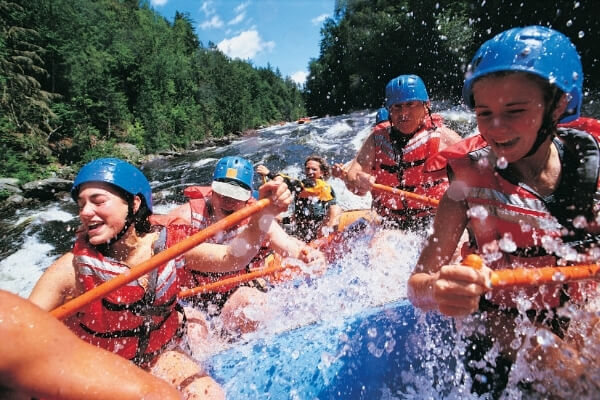 Three Watery Ways to Relax and Refresh
Is anything more soothing than water? The rushing sounds of the rapids on the river, the rocking of small boats on the lake, and the sparkling clean water of the swimming pool inviting you to jump in…
Kern River Canyon

Feel exhilarated again when you go white-water rafting on the Kern River in this deep canyon northeast of Bakersfield. Fish for Rainbow Trout and Golden Trout. Below the canyon, the river bed is at a shallower angle, making tubing on the Kern River restful and relaxing.

Lake Ming

Beautiful man-made Lake Ming is the place for motorboats and water-skiing. Sailboats are allowed, too, on the second weekend of every month. Want to fish for your dinner? You'll reel in Large-mouth Bass, Catfish, Crappie, Bluegill, Carp and stocked Rainbow Trout from the waters of Lake Ming.

The Pool at Orange Grove RV Park

Lounge by the poolside with a cocktail. Feel the warm sunshine baking the tension right out of you. Nothing in the world is more dreamy than a day in the sun beside the refreshing clear waters of a perfect pool. Bring your swimsuit. Relax.
You know what else will make your spring break even better? Play with your puppy in the off-leash dog parks – we have three of them – and a leashed dog walk trail too.
Every Day is a Perfect Day Under the Orange Trees. Treat Yourself to the Spring Break You Deserve. You Might Stay Forever.