Millions of Years of Bakersfield at the Buena Vista Museum
Fifteen million years ago, your campsite at Orange Grove RV Park, all of downtown Bakersfield, and even the Buena Vista Museum itself were covered by water. That's right, millions of years ago, our city's modern-day location was covered by an ocean and home to the giant megalodon – the largest shark to ever exist.
Fascinating Fossils at the Buena Vista Museum
Eventually, the waters receded, leaving behind an enormous trove of fossils. You can see the bones of extinct sea creatures and land animals like sharks, sea lions, deer, elk, and camels that were found at Sharktooth Hill, northeast of Bakersfield. The Buena Vista Museum even lets you touch some of them. So reserve your stay at Orange Grove RV Park and visit this fascinating museum.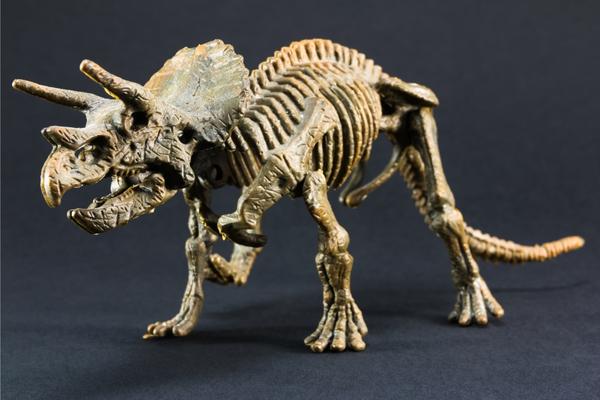 The Yokuts – the First Residents of Bakersfield
At least 14,000 years ago, The Yokut people crossed the Bering land bridge from what is now modern-day Russia to modern-day North America and kept on walking. They found a home right here and built dwellings with thatched roofs, fished, hunted large animals, and made pottery. See reproductions of their villages and colorful, vibrant artwork when you visit the Buena Vista Museum.
Some Things Never Change – Discounts!
Although Stone Age people had not yet discovered precious metals, they valued and traded other things, like axes made of stone and jewelry made of shells. The Buena Vista Museum, however, wants you to be able to enjoy the Fossils, the Yokuts, the Ancient Egyptians, the North American Animals, and all the other exhibits that make this museum so worthy of your time. So they offer great discounts for everyone!
Family Days – The first Saturday of each month is Family Day! Admission for 2 adults and up to 6 children is only $20!
Senior Days – The second Saturday of each month is Seniors Day! Admission for Seniors (60+) is only $2!
$2 Days – The third Thursday of each month is $2 Day! Admission for everybody of any age is only $2!
Visit the Museum at 2018 Chester Avenue in Bakersfield.
Discounts at Orange Grove RV Park
Enjoy all the amenities under the orange trees, including the pool, three dog parks, the Clubhouse, a fully-equipped gym, and oodles more when you take advantage of Good Sam and Military Discounts on Regular Overnight Stays. Check the Rates to see the difference with or without a discount. No need to bring your stone axes, just put $2 bucks in your wallet to visit the Buena Vista Museum the next time you book your stay at Orange Grove RV Park.