Go for the Gold at Golden West Casino
Looking for something else to do after lounging around the pool in the golden sunshine, playing with your doggie in the dog parks, or working out in the fitness center? Treat yourself to a little side-trip to Golden West Casino – it's only 8.3 miles from your cozy campsite at Orange Grove RV Park. Folks win big there every day. When you reserve your stay at Orange Grove RV Park, you can find your own kind of gold 7 days a week at nearby Golden West Casino.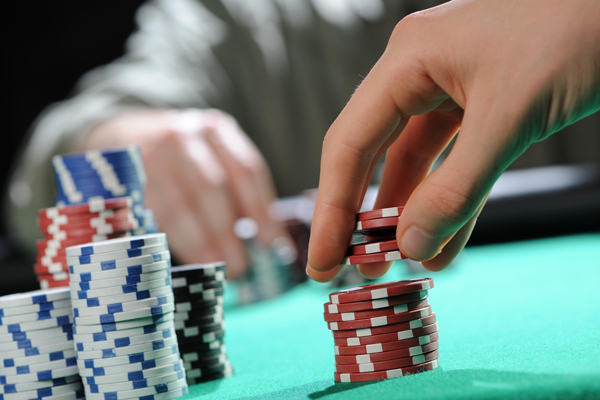 Walk Away a Winner
Okay, that's drive away a winner! You'll find Golden West Casino at 1001 S Union Avenue. Hop in your car and take CA 58 West to Bakersfield's place to play. Open every day from noon to 4:00am (Friday and Saturday until 6:00am), the casino offers 21st Century Blackjack, Three Card Poker, EZ Baccarat, Pai Gow Poker, Texas Hold 'Em, and daily poker tournaments. Take a shot at hitting one of the many exciting jackpots like the Omaha Jackpot, where the losing hand takes the biggest share.
Now fully open indoors, Golden West Casino welcomes players back with exciting promotions, big drinks, and dining specials like Taco Tuesdays and Prime Rib on Fridays and Saturdays. Try the Ice Pick Cocktail at the bar.
Join the Player's Club. You'll earn monthly rewards for playing games you already enjoy. Player's Club member Andrew P says, "Great card room. I visited for the first time. So glad I got a players card because I won a $250 random seat draw on a Friday night. Make sure and get a players card!"
Who knows? Your visit to Golden West Casino might just pay for another trip to pet-friendly Orange Grove RV Park & Resort.
A Sure Thing
You don't have to be a player to know that every vacationer, Snowbird, and retiree at Orange Grove RV Resort is rewarded with deluxe amenities, affordable rates, and the unique experience of relaxing under the golden oranges that enhance every campsite. Reserve your stay at Orange Grove RV Park…it's a sure thing.