Every Wednesday is Comedy Night in Bakersfield
Have the events of 2021 got you down? Buck up, Buckaroo! Not only are you staying at Southern California's most unique destination – Orange Grove RV Park – you are also invited to the Wednesday Comedy Night at Temblor.
Good food, good drinks and plenty of laughs are waiting for you every Wednesday at Temblor Brewing Company. Your host, Joe Alaniz, is your guide through the backroom of the brewery where the best talents Bakersfield has to offer are waiting to chase the blues away and leave you laughing.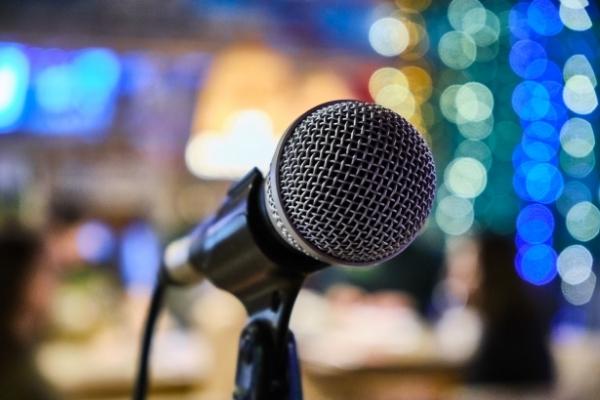 Here's Good News About Comedy Night
How much is Comedy Night gonna cost you? Nothing – admission is FREE if you are 18 or older.
Step right up and have a couple of cold ones from Temblor's Tap list…
Kern Country Premium Lager
El Cerrito Mexican Style Lager
Under a Blood Orange Sky Wheat Beer
Streets of Bakersfield West Coast IPA
Almond Brown English Ale
And lots seasonal beers with funny names, plus seltzers, wines, and fruit beers
More Good News from Temblor
$2 beers for the rest of the day any time there is a widely-felt earthquake in Bakersfield! Wow!
C'mon out for fun, food, lots o' beer, and Wednesday Comedy Night at Temblor, 3200 Buck Owens Boulevard, Suite 200 in Bakersfield. Need more info? Call Temblor at (661) 489-4855.
Even More Good News from Orange Grove RV Park
Our low rates will leave you with plenty of pocket money to enjoy dinner and a few brewskies at Temblor Brewing's Comedy Night, aaaaaand if you are a member of the Military, Good Sam, AAA, or a Senior Citizen, you get a 10% discount when you check in! It's easy – just use Promo Code 10Off at check-out.
November is a great time for a citrus-y getaway under the fragrant orange trees. Pick your own juicy oranges – It's harvest season here at Orange Grove RV Park now through June.