Enjoy Restaurants in Basque Country, Bakersfield
In the late 1800s, Basque sheepherders from the Spanish and French Pyrenees settled in Bakersfield to begin a new life. Although history books often refer to these immigrants as Spanish because their historic homeland is in part of northern Spain and southwestern France, the Basques call themselves by one name only – Basque. Their language 'Euskara' is unrelated to any other language on Earth. Ideally suited for raising sheep and ranching, California's Central Valley has one of the largest Basque communities in the United States. The cultural identity of the early Basque immigrants lives on in the many Basque restaurants to be found in Bakersfield.
Customarily Basque meals are a multi course feast, served family style at long trestle tables. Guests are generally presented first with the 'set-up', a generous offering of bread, soup, beans, salsa, pickled tongue, vegetables, French fries, and spaghetti. Next one can choose from hearty entrees including lamb, chicken, and seafood or the entrée of the evening.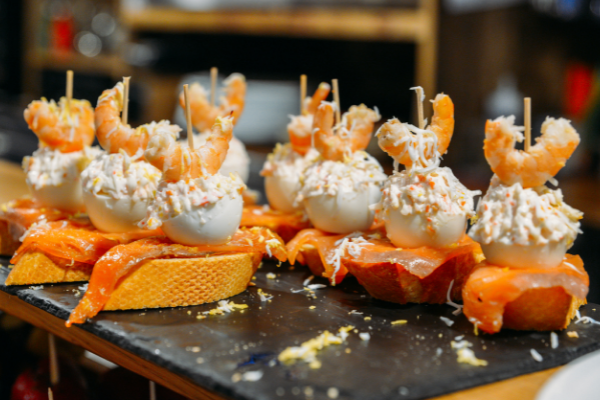 Basque Restaurants in Bakersfield
Experience Basque restaurants, cuisine and Basque culture when you reserve your stay at Orange Grove RV Park.