Craft Beer in Bakersfield
After a long day out enjoying the sights and activities around town, winding down with a cold beer from one of our local breweries here in Bakersfield really hits the spot. We'd like to share some best places to go to support local craft brewers in relaxing, refreshing ways, but first, let's talk a little about what craft beer is.
What Craft Beer Is
A craft brewer is a small, independent brewer. Craft breweries have exploded in popularity in recent decades, and they currently account for 98% of breweries in the U.S. Many have tasting rooms or pub-style tap rooms where you can enjoy a meal as well. The themes of craft breweries are fresh ingredients, variety, and creativity.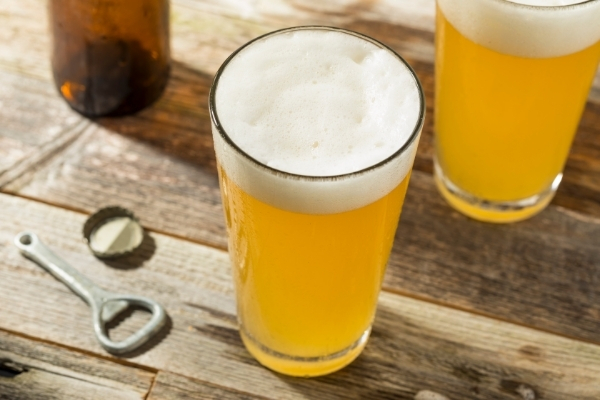 Now let's look at those local sites to enjoy a cold craft beer!
Currently #1 on Yelp, Dionysus Brewing offers a wide variety of beers from traditional ales to creative treats like their Milkshake IPA and the exotic Berlinersfield w/ Key Lime & Hibiscus. IPA lovers will be excited to know that Dionysus has been known to have up to 6 different IPAs on tap at a time in the tasting room. You can also order online for pickups and deliveries, and if you live in California and you fall in love with a brew here, you can even have it shipped to you!
Temblor also has a wide variety of brews. Two specially featured right now are Triple Threat, a triple IPA that goes at 10.5% ABV, and Raspberry Creamsicle, a fruit beer brewed with lactose and vanilla. Temblor has takeout and online ordering, but it also has outdoor seating so that you can enjoy food and beverages outside in the beautiful southern California weather.
If you're an adventurous brew fan, you'll love 2nd Phase, which specializes in locally produced beers they bill as "experimentally inspired." Located in downtown Bakersfield, 2nd Phase makes brewing both a science and an art.
For the very best of both craft beers and culinary pleasure, you can't beat Bootleggers. Great beers, mouth-watering burgers, and other spectacular starters and entrees make Bootleggers a place you'll wish you had close to home. Bootleggers also offers both pickup and delivery for your convenience. Check out their menu!
Enjoying locally brewed craft beer is a great way to enhance your stay at Orange Grove RV Park. Visit breweries in person or order to-go to stock your fridge during your stay. Cheers!