Blast from The Past – Antiquing in Bakersfield
Are you on the hunt for the perfect 1920s wall sconce for your bedroom? Maybe you're into the 1970s and want some Lucite furniture for your media room?
If you love things from yesteryear, antiquing is one of the most enjoyable pastimes and perfect ways to uncover and discover terrific treasures.
While many antique stores, shops, and malls have closed all over the country, there is one city where many are still standing and offering great finds – Bakersfield, California!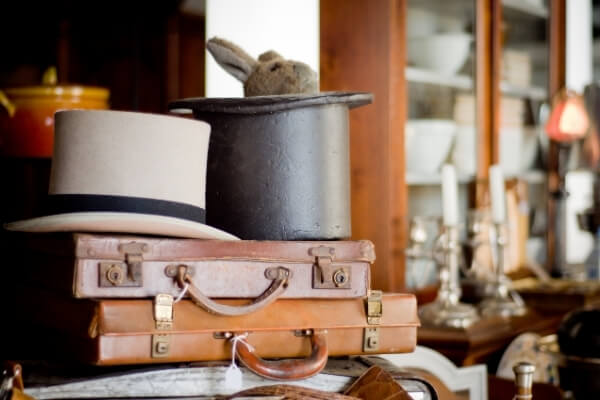 RVing and Antiquing
So, when you're traveling via RV through California or staying at the Orange Grove RV Park in Bakersfield you need to go antiquing.
Bakersfield has more than 10 terrific antique shops, stores, and malls for you to stop by, hunt, and unearth many one-of-a-kind items.
Top 10
Here are 10 places you should pay a visit when you stay at the Orange Grove RV Park.
Mill Creek Antique: Enjoy 10,000 square feet of space where 40-plus vendors are selling everything from silver jewelry to vintage items for your game room.
Five and Dime Antique Mall: Have fun in this converted old Woolworths and enjoy shopping for antiques from A – Z. Grab something to eat like a juicy cheeseburger at the inside diner (in the antique mall but separately owned and operated) and step back in time.
Great American Antiques: Wear comfy shoes when you visit this store as there are all kinds of goodies to encounter from antique toys to furnishings on three floors.
In Your Wildest Dreams Antiques and Consignments: Whether you're looking for a designer handbag or retro dress it's here. The shop specializes in designer duds at great prices.
Central Park Antique Mall: From Mid-century finds and Shabby Chic items you'll have a blast from the past checking out all the items from various vendors.
Merry Go Round Antique Mall: This venue has a 1930s style movie theater you can "ooh and ahh" over and go up and down the three floors where 74 vendors have their wares on display.
Bakersfield Antiques & Salvage: Don't let the size of this place fool you; it looks smaller from the street. Enjoy going through the aisles, rooms, nooks, and other hidden places for all sorts of collectibles.
Timeless Furnishings: Two levels of everything from Retro and Modern to Country await those who want to meander in and have look around.
Glamtic: Plenty of fun stuff like old furnishings and more. You'll enjoy perusing the many aisles looking for the perfect find for your home or garden.
The She Shed by the Peachy Pig: Just like its unique name, you'll discover a variety of antiques, collectibles, vintage and even modern, or everything else in between including repurposed furniture.
Time to Rest
After a long day of antiquing and being on your feet, it's time to return to the Orange Grove RV Park and relax.
There's a clubhouse, swimming pool, and more to satisfy you, your friends, and whoever you might be traveling with.
Book your reservations soon so you can enjoy Orange Grove RV Park as well as unearthing great finds that you won't find anyplace else!